Shot soldier Gary Barlow will not receive bravery award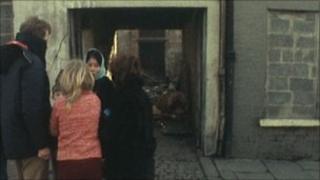 The family of a Warrington soldier who was killed in 1973 has been told he will not receive official recognition.
Private Gary Barlow, 19, from Lowton, was on patrol with the Queen's Lancashire Regiment when he was killed by the IRA in Northern Ireland.
He had become stranded on duty in an area of Belfast when he was shot dead.
Labour MP for Warrington North, Helen Jones, made a call in Parliament for him to be posthumously awarded a medal, but it was not successful.
'Fine soldier'
Ms Jones said: "The lieutenant in charge ordered his men to withdraw. They all got back into the Saracen except Gary.
"No roll-call was taken at the time. It appears from the witness statements that the lieutenant asked the two corporals to account for all their men. Gary's corporal asked if they were all back and someone said yes.
"It was only when they got back to their base that Gary's room-mate realised he was missing."
Ms Jones added: "I think this young man was a fine British soldier, a very brave young man indeed, and it is time we recognised that.
"His mother is proud of him, we should be proud of him too."
Speaking in the Commons, Defence Minister Andrew Robathan said Pte Barlow's mother Rona was presented with the Elizabeth Cross last year, as recognition of her sacrifice and loss.
Mrs Barlow said: "He's not going to get a medal, which I thought he should have had, but he got recognition.
"At least he has been recognised for what he did."