Liverpool group Emily & The Faves release debut album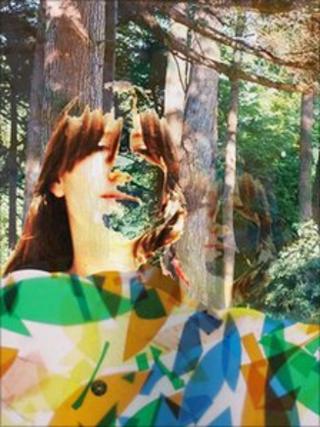 Liverpool based psychedelic pop group Emily and the Faves have released their debut album and are planning a UK tour for the end of the year.
The record, released on June 20, precedes a slot at Rebellion festival on 5 August and the group plans to tour the country in September.
Emily Lansley, Andrew Delamere, Andrew Frizell, Karen Wynne and Joe McLaughlin recorded the self-titled album in Highfield Street Studios and a home studio in Liverpool.
It is available to buy from Probe Records, Liverpool and as a digital download on iTunes.
Psychedelic surf pop
Guitarist and lead vocalist Emily Lansley told BBC Radio Merseyside that they are pleased to have released their first album, "I've been writing the songs for it since 2008, so I'm glad that it's finally complete," she said.
"Now we're going to work on our next album which we'd like to release next year, and we're going to go on tour in September."
Talking about the different ideas behind the new album she continued; "Some of the songs are about me and how I think about things, and then some of the more recent songs are more conceptual, more about what I think about, rather than how, if that makes sense."
"Some people have described us as psychedelic surf pop."
Plans for a second album, which will be released on vinyl as well as in CD and mp3 format in 2012, are already underway.
"We're already working on our next record, and I think it will be quite different", said Emily Lansley.
"It's going to be a concept album, with side one called 'Kaleidoscope Eclipse' and side two called 'The Diamond Range'".
The band will perform at Rebellion festival in Blackpool on 5 August, 2011 ahead of their UK tour in September.
For more information visit: www.myspace.com/emlansley