Liverpool's Ranelagh Street closed by fire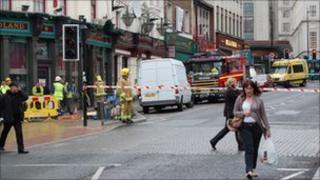 An area outside Liverpool Central Station had to be sealed off by police after fire crews were called to reports of smoke coming from a manhole cover.
Ranelagh Street was closed while United Utilities engineers investigate the cause of what is believed to have been an electrical fire.
It is believed to have affected power supplies to nearby shops.
The fire was reported to emergency services at about 1640 BST.