Film marks 25 years of The Picket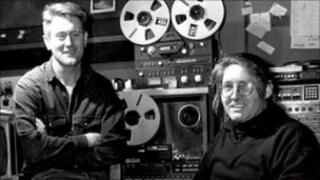 A film telling the story of the The Picket music venue in Liverpool has been released online.
The film, On music's front line: 25 years of The Picket, tells the story of the venue from its opening in the mid-1980s to the present day.
The venue on Hardman Street was opened by Phil Hayes in 1986 to help local unemployed youths.
"The aim was to give them something to do during the mass unemployment that was prevalent on Merseyside," he said.
"I was made up and I was honoured to be involved."
March for jobs
Mr Hayes said his well known political views prompted the owners of the building to get him involved.
"I was in a band called The High Five and we were doing benefits from everyone to anti-apartheid to all kinds of good causes," he explained.
"Someone approached me after the Peoples March for Jobs, they knew I was involved in community politics, and they asked me to look at the Merseyside Unemployed Centre on Hardman Street and see what facilities we could provide in there for local bands."
Mr Hayes says The Who guitarist Pete Townshend played a big part in getting the venue open.
"I approached Pete Townshend and said 'We want to set up a rehearsal space, any advice you can give us?'," he explained.
"He said 'Come down to London and I'll talk to you about your project', I was gob smacked."
Townshend declared the studios open in 1986 and the venue began to grow, providing an outlet for local bands.
Mr Hayes credits former Liverpool band The La's with helping the Picket become a successful music venue.
"It grew organically, to the stage where we were putting regular weekend gigs on," he explained.
"The real gigs that would be memorable would be The La's. The gigs were packed and word of mouth spread."
Change of location
In 2003 as Liverpool learnt it would be European Capital of Culture in 2008, Mr Hayes received the news that the building was to be sold.
"We were told 'You're finished in 2004, you won't be around for 2008'," he continued.
"I was gutted, angry and depressed and we started a campaign."
The Picket was forced to close in April 2004 and Mr Hayes began looking for premises and investment.
The Save the Picket campaign eventually saw the venue move to a new home on Jordan Street in the Baltic Cultural Quarter of Liverpool and it re-opened in 2006.
Mr Hayes says he is hopeful that The Picket will not be forced to move again in the future.
"The area is owned and controlled by a community interest company, that company has ownership of the buildings and we're one of their tenants," he said.
"Those buildings are kept in trust for use of cultural organisations. It's more secure (than Hardman Street) in that respect."