Liverpool scraps alley gates scheme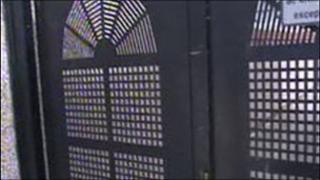 Liverpool's alley gates scheme has been scrapped due to a lack of funding.
The city council has told ward councillors that it no longer has the money to fund new requests for gates.
The project, which was popular with residents, had been running for over a decade across the city and was introduced to help to reduce crime and anti-social behaviour.
Ann O'Byrne, cabinet member for community safety, said the council were reluctant to end the project.
"The alley gates were funded through area based grants which have been scrapped completely by the government," she said.
"And as we faced cuts of £91m in this year's budget and £50m in next year's it gives us very little scope to find funding from elsewhere.
"Many areas of the city now have alley gates and, at some time in the future, we would hope to resume this programme but the cuts imposed on us at present mean that we will only be able to do maintenance and repair work."
A study, carried out by Liverpool University's Environmental Criminology Research Unit (Ecru) in 2003, showed that millions of pounds had been saved in police time, insurance claims and court costs.
It revealed that, a year after the gates were installed, 727 burglaries were prevented, saving each potential victim up to £2,300.
The year-long survey covered more than 3,000 properties and 500 homeowners were interviewed.