Firm fined £12,000 over finger loss at Runcorn plant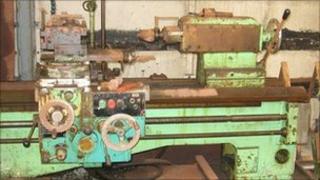 A chemical firm has been fined £12,000 after a worker lost a finger when his gloved hand was pulled into machinery in a Runcorn factory.
The 58-year-old, who asked not to be named, lost his ring finger and suffered damage to his middle and little finger in the incident.
Ineos Enterprises Ltd, admitted breaching health and safety laws at Runcorn magistrates.
The company said it had improved training and employee guidance.
The worker was injured in September 2010 while removing the rust off a hitch pin, used to connect a trailer to a vehicle.
His glove got caught in the rotating mechanism, dragging in his hand.
Gloves policy
Magistrates heard that basic safety guidance warned against wearing gloves for this type of machinery but the company introduced a policy three months before the incident making gloves mandatory for employees.
Mhairi Duffy, the investigating inspector at the Health and Safety Executive, said: "A worker has lost one finger and badly damaged two others because Ineos didn't think about the possible implications of its new glove policy.
"The company ordered its staff to wear protective gloves on the factory floor, even though some workers tried to explain that there were often specific reasons for not wearing them."
A company spokesman said it deeply regretted the incident and accepted that "it failed to ensure a safe system of work for employees using certain pieces of machinery at the site."
He added the company had a good health and safety record and had a responsible attitude to employees.