Council care plan 'failed' man with schizophrenia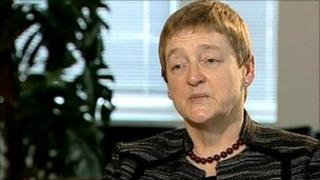 The family of a man with schizophrenia who died from bone cancer should get £2,000 compensation for the failure of his care plan, say two ombudsmen.
A report by the Health Service and Local Government ombudsmen said his flat was stained with faeces and urine, and littered with rotting food.
The ombudsmen condemned the failure of health and local authorities to monitor the Merseyside man they called "Mr B".
But they cannot say whether this contributed to his cancer and death.
They recommended that the trust and the council apologise to his cousin, "Ms A", who raised concerns about his condition, and pay compensation and a further £1,500 to cover her legal costs.
The ombudsmen's report said the joint Community Mental Health Team (CHMT) of the 5 Boroughs Partnership NHS Trust and St Helens Metropolitan Borough Council failed to monitor Mr B and respond to signs he was at risk, resulting in the serious deterioration of his living conditions and the neglect of his personal health.
Mr B had lived in his own home for more than 10 years with a support package, jointly managed by the trust and the council through the CMHT.
'Physical deterioration'
His health and living conditions deteriorated.
His cousin, Ms A, alerted the trust and the council when she became concerned about his personal health and hygiene and the state of his flat.
Ms A described the state of his flat as having cockroaches and flies, food that was over a year out of date, uneaten takeaway food, stains on every surface, and faeces and urine stains on the carpets and furniture.
Unhappy with their response, she complained to the Health Service Ombudsman and the Local Government Ombudsman.
Health Service Ombudsman Ann Abraham said: "We did find that the failure to implement his care plans and to manage risk appropriately played some part in his rapid deterioration."
St Helens Council said it was "giving careful consideration to the recommendations of the Local Government Ombudsman".
The 5 Boroughs partnership said it fully accepted the report, adding that "lessons had been learned".