Government meeting promised over missing Chester woman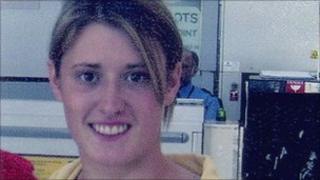 The parents of a Chester woman, missing from a cruise ship off Mexico, are to meet with the government in their bid to find out what happened to her.
Rebecca Coriam, 24, from Guilden Sutton, vanished from a Disney cruise in March this year.
The meeting with shipping minister Mick Penning follows a Commons question from Conservative MP for City of Chester Stephen Mosley.
Rebecca was working for an English firm on a Bahamas-registered Disney ship.
The MP's question to the Leader of the House George Young asked for a debate on the safety and regulation of cruise ships to highlight the difficulties faced by those trying to identify the facts and responsibility behind situations that occur at sea.
The MP told the BBC: "The family are still hopeful and they are desperate for people to come forward if they know anything to let them know so they can find out what's happened to Rebecca."
Mr Mosley believes a change in the law is needed to allow British authorities to investigate incidents involving British subjects on international waters.
Legal protection
He added: "The problem is that the legislation we've got at the moment means by law the [people] responsible are the people who flag the ship, in this case the Bahamian authorities.
"We've got to make sure that we've got legislation that protects British citizens when they go onto these ships."
The youth worker was last seen on on the Disney Wonder on 21 March.
Police in the Bahamas, where Disney Wonder is registered, said there was no evidence to suggest "foul play".
Her parents, Michael and Ann Coriam, have appealed for help to find Rebecca, who was working as a children's activity co-ordinator.