Appeal over Lucy Hargreaves gun murder in Liverpool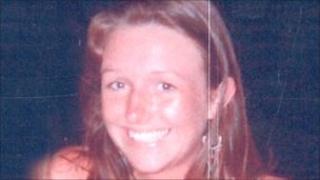 Police have made a fresh appeal for information over the murder of a Liverpool woman exactly six years ago.
Lucy Hargreaves, 22, was shot by three men in her home in Lambourne Road, Walton, as her partner and their two year-old daughter were upstairs.
The men then poured petrol around the lounge and hallway and set the house alight in the attack on 3 August 2005.
Detectives are still searching for Kevin Thomas Parle, 31, in connection with the death of Ms Hargreaves.
Merseyside Police said her killers would have claimed the lives of two more people that night had Ms Hargreaves' partner Gary not escaped the flames by jumping with his daughter from an upstairs window.
Witness protection
Police also want to question Mr Parle over the death of 16-year-old Liam Kelly, who was shot in Dingle in 2004.
Police said they believe he might be in Spain, and that two European warrants were out for his arrest.
Det Sup Ian Mulcahey, of Merseyside Police, said: "Lucy was an innocent victim and her death has not only robbed her three children of a mother, but also her parents of a loving daughter.
"We believe that someone, somewhere knows what has happened to Lucy and I hope that the passing of time will enable people to search their consciences and find the courage to come forward.
"We understand that people are sometimes reluctant to come forward in the aftermath of such a serious crime, but I'd like to reassure them that there are special measures that can be put in place to protect witnesses in serious cases such as this."