Arrowe Park Hospital visiting resumes after bug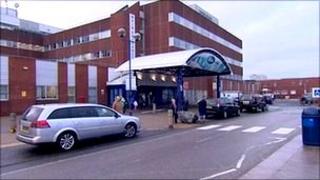 Visiting has resumed on most wards at a Merseyside hospital following an outbreak of a vomiting bug last week.
The norovirus, which also causes diarrhoea, led to restrictions being imposed in the main building of Arrowe Park Hospital on the Wirral.
Ward 21 and the isolation unit will remain closed to visitors pending daily reviews, a hospital spokesperson said.
Visiting at the Wirral Women and Children's Hospital on the site was unaffected by the outbreak.