Man jailed for killing Warrington father in vodka row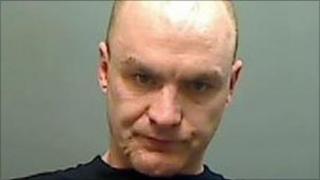 A man who killed a father-of-three in an argument over a bottle of vodka has been jailed for seven years.
John Wright, 45, from Warrington, was found dead at a house on Slater Street in the town on 4 March.
Chester Crown Court heard he had been staying with Stephen Whittle, 30, at a mutual friend's house when a row broke out and Whittle punched him.
Whittle, from Warrington, was found guilty of manslaughter by the jury and jailed.
A post-mortem examination showed Mr Wright died as a result of blunt force trauma to the head and neck.
'Terrible episode'
Whittle initially told police he had gone out and come back to find Wright collapsed on the floor.
But he later changed his story and said he had become involved in an argument with Mr Wright over a bottle of vodka, and Mr Wright threatened to stab him.
Whittle claimed Mr Wright then tried to punch him but missed, so he retaliated, punching him once.
Senior Investigating Officer Det Insp Dougie Shaw said: "Whittle's account was not consistent with the findings of the post mortem.
"Wright had clearly been severely beaten and the injuries he suffered could not have been the result of only one punch as Whittle claimed".
"Whittle's actions have resulted in Wright's children being left without a father and our thoughts are with his family at this time.
"I hope seeing Whittle punished for his actions goes some way in helping them seek some sort of closure on what is a terrible episode in all their lives."