High-speed rail plan 'risks Liverpool's competitiveness'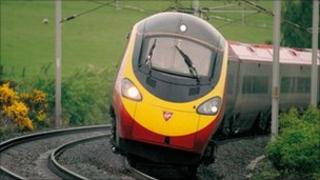 Liverpool could be "economically-disadvantaged" by the proposed HS2 high speed rail link, Merseyside's Passenger Transport Authority has said.
In response to the official government consultation Merseytravel said businesses may choose Manchester over Liverpool because of shorter travel times.
Journeys between London and Liverpool on HS2 are proposed to be 28 minutes longer than those to Manchester.
Merseytravel is asking that Liverpool is considered for a full HS2 link.
The authority, which supports the principle of the high speed link, also expressed concerns about the length of time the project will take to compete.
China 'builds faster'
In the consultation document the authority said: "Liverpool cannot risk further deterioration of its economic competitiveness.
"The HSL to Liverpool should be planned so that Merseyside is not economically disadvantaged in relation to Manchester and Leeds.
"Under present plans, Liverpool-London travel will take 28 minutes longer than Manchester-London.
"This will act as a significant incentive to businesses to consider locating in Manchester rather than Liverpool.
"Twenty years to build lines from London-to-Manchester and Leeds, compares poorly with the Chinese achievement of designing and building a 1300km HSL through much more difficult terrain between Beijing and Shanghai, in five years."
Work on the link, which will initially run from London to Birmingham, and then extend to Manchester and Leeds, is planned to start in 2015.
The authority's response to the consultation exercise will be discussed by its Rail Services Committee later this month.