Moors murderer Ian Brady to be questioned over assault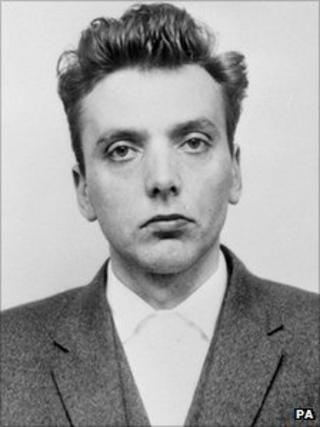 Moors murderer Ian Brady is to be questioned over an alleged assault on a nurse, police have said.
Brady, 73, is accused of using a jug to threaten the woman during an incident on 6 July at Ashworth Hospital, where he is being held on Merseyside.
The nurse made a formal complaint to Merseyside Police on Wednesday and he will now be questioned, the force said.
Brady and his partner, Myra Hindley, were responsible for the murders of five youngsters in the 1960s.
The couple lured children and teenagers to their deaths, with victims sexually tortured before being buried on Saddleworth Moor above Manchester.
A police spokesman said: "Merseyside Police can confirm that it is aware of an incident in July involving a patient and staff member at Ashworth Hospital in which the staff member was allegedly assaulted.
"A formal complaint has now been made and a police investigation is under way.
"Officers are in contact with the employee and the hospital management with a view to progressing the matter."
Hunger strike
Brady was convicted in 1966 of murdering 10-year-old Lesley Ann Downey, Edward Evans, 17, and 12-year-old John Kilbride.
The judge imposed three concurrent life sentences on Brady, then aged 28, for what he called "three calculated, cruel, cold-blooded murders".
Hindley, then 23, was sentenced to two concurrent life sentences for the murder of Edward Evans and Lesley Ann Downey and found not guilty of the killing of John Kilbride.
In 1987 Hindley and Brady confessed to killing Keith Bennett, 12, and Pauline Reade, aged 16.
Police managed to locate the remains of Pauline Reade but, despite many weeks of digging, they were unable to find Keith's body.
Brady has been at the high security hospital in Maghull for the past 25 years.
He has said he wants to die and is on hunger strike but is being force-fed through tubes.
Hindley died in jail in November 2002, aged 60.