Liverpool underground stations get £40m overhaul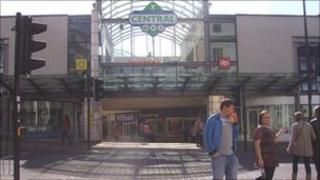 Liverpool's five underground stations are to get a £40m overhaul in the next few years, it has been announced.
Half the money will be used to make improvements to Central Station, which is the busiest in the city.
Merseyrail said it would mean closing the station for four months between April and August next year while the work was carried out.
The majority of the funding for the work, to improve access and passenger flow, comes from Network Rail.
Once complete, Liverpool Central station will have a refurbished concourse area with natural light coming from the installation of a clear glazed roof and glass external walls.
Flagship station
It will also have an additional lift for passengers with disabilities or with pushchairs, and improved toilet facilities.
Bart Schmeink, Merseyrail's managing director said: "Liverpool Central is the busiest station on the network and should be Merseyrail's flagship station but as we all know, it certainly isn't in its present state.
"This major overhaul is long overdue and the inevitable inconvenience of closing the station whilst the work is carried out will be well worth the wait.
"By autumn 2012 Liverpool Central will be a very pleasant place to catch your train," he added.
Councillor Mark Dowd, who chairs Merseytravel, said: "I have campaigned long for these improvements because, quite simply, Liverpool Central is no longer fit for purpose.
"I have already warned it is approaching a situation where it will become dangerous to the travelling public.
"Without this development it would only be a matter of time before someone was hurt."