Wirral singer makes Open Mic final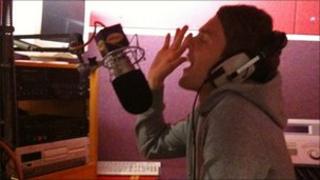 A Wirral singer is through to the regional finals of a national music competition.
Isaac Kershaw, 21, from New Brighton beat over 200 other singers at the Open Mic UK auditions in August.
The pop and soul singer will compete against 19 other artists in the final on 6 November, 2011.
The winner will receive a recording contract, up to £30,000 of investment and the chance to perform for 2,000 people at the O2 Academy in London.
Isaac said that wining the competition would fulfil his lifelong ambition to become a professional singer.
"I've been singing and playing the piano since the age of eight, and I started singing in front of audiences from the age of 14," he said.
"The competition is a platform for exposure and enables to get my name 'out there'."
Isaac studied music at the University of Liverpool and graduated a month before the competition auditions in August 2011.
"I decided to enter because I'm fighting for my dream, to have the opportunity to produce and perform music all around the world," he continued.
"I feel more ready than ever now because I feel like I know who I am as an artist, rather than just a singer singing other people's songs."