Pacific Road theatre in Birkenhead to close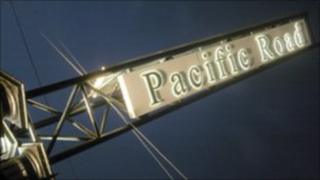 A council-run theatre in Wirral is to close by the end of the year as part of the local authority's budget savings.
Pacific Road theatre in Birkenhead, along with the neighbouring Transport Museum and Tramway, was put up for sale by Wirral council earlier this year but no suitable operators were found.
The council now proposes to remove a stipulation for buyers to continue to run the venue as a theatre.
It plans to look for bidders to run the two buildings as a transport museum.
The authority has already moved much of its theatre activity and staffing to New Brighton's Floral Pavilion which reopened in 2008.
Pacific Road theatre has a programme of events up to the end of 2011, but the council does not intend to add any more bookings beyond then.
Museum collection
Adrian Jones, Wirral's cabinet member for corporate resources, said: "Since its opening, the Floral Pavilion has become the focus for performance in Wirral.
"We will therefore be discussing an option to remarket the Pacific Road building, along with the Transport Museum and tramway, allowing potential bidders to come forward with proposals for its future use.
"Any successful bidder will need to provide secure and satisfactory arrangements for the museum collection."
The Transport Museum and Tramway includes trams which still run through the town, a collection of local buses and a group of cars and motorcycles.
Merseyside's Passenger Transport Executive, Merseytravel, had shown an interest in acquiring the buildings but decided not to proceed with the purchase in February.