Plan to save Liverpool Coastguard station in Crosby announced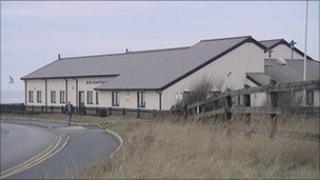 Plans to save Liverpool Coastguard station from closure by making it into a national lifesaving centre have been announced by campaigners.
The station in Crosby was one of eight in the UK listed for closure as part of a government reorganisation in July.
As part of that restructuring, a new national search and rescue centre was expected to be built in Southampton.
Campaigners want to convert Liverpool station into the national hub, and say it would be cheaper at less than £1m.
Sue Claasen, PCS union representative for Liverpool Coastguard, said: "All we can do is hope that [the government] are going to take it seriously.
"It is a viable plan, it's cost efficient, and it is a good use of taxpayers' money."
Those stations that were listed for closure would be shut down by 2015.
The government said there would be 11 centres in the UK still operational after that, and they would remain open 24 hours a day.