MBNA to cut 400 jobs in Chester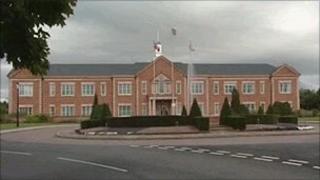 Credit card company MBNA has announced plans to cut 400 jobs at its European Credit Card headquarters in Chester.
The company, owned by the Bank of America, said it hoped the redundancies, part of a review of its business, would be voluntary.
MBNA currently employs 3,500 people at its Chester site.
In August it announced plans to sell its UK credit card business, which has been based in Chester for 18 years, to concentrate on the United States.
The Bank of America's Europe Card Executive, Ian O'Doherty, said: "The difficult economic circumstances in which we are currently operating and Bank of America's decision to exit the Europe Credit Card business has prompted, over recent months, a fundamental review of our business with the purpose of streamlining our operations.
"The announced programme of reductions is one of the actions identified through this review, with the objective of making our operations more efficient and preparing the business for Bank of America's exit."