Chester city theatre plans considered by council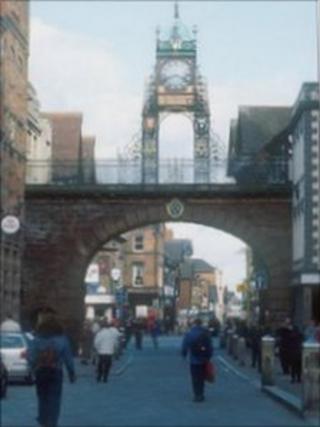 Plans to build a new £42m theatre in Chester are to be considered by Cheshire West and Chester City Council.
The site of the former Odeon cinema on Upper Northgate Street has been recommended by consultants over two other locations.
The new venue would create about 133 full time jobs in the city, which has been without a theatre since the closure of the Chester Gateway in 2007.
The council's executive will consider the plans next Monday.
A recommendation will then be made to the full council.
'Value for money'
Three locations had been suggested for the new theatre, the Odeon site, Little Roodee car park on the banks of the River Dee, and the library and bus station at Northgate.
The bus station and library site was rejected on the grounds the theatre could compromise the future development of the remaining Northgate site.
Amion Consulting, who examined the different proposals for the council, concluded the Odeon site offered "better value for money than the Little Roodee".
Little Roodee will be looked at as a possible site for a visual arts centre or other cultural venue.
Stuart Parker, executive member for culture and recreation, said: "The Executive will carefully consider all the information before them before making a recommendation that is vitally important to Chester's future as an international visitor centre.
"The process has, of necessity, been long and detailed but at last we are on the verge of real progress."