Alan Scott parent killings 'unlawful', coroner rules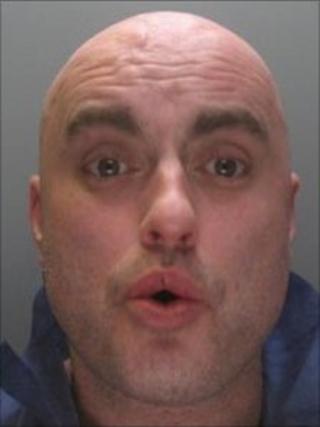 A man with paranoid schizophrenia who stabbed his parents to death in Liverpool was considered "a low risk" patient, an inquest has heard.
Alan Scott, 38, killed his mother Stella, 63, and father Alan, 61, in Allerton in April 2008.
His family claimed flaws in Mr Scott's care led to the killings.
But, recording an unlawful killing verdict, Liverpool Coroner Andre Rebello said the "deficiencies" did not lead to Mr and Mrs Scott's deaths.
Mr Scott was detained indefinitely under the Mental Health Act after pleading guilty to manslaughter later that year.
Mr Rebello said there were deficiencies in care but these did not have a "direct causal link" to the deaths.
But, speaking after the verdict, Mr Scott's sister Christine said: "We will always believe that the lack of Alan's care and treatment and lowering of the medication for the last two years did contribute to my mum and dad's deaths."
Family members wept as Liverpool Coroner's Court heard Scott, who had a history of drug abuse, inflicted a total of 50 knife wounds on his parents during the attack.
Scott's psychiatric nurse, Dr Steven McLaughlin, said he was classed as "low risk" and the attack could not have been predicted.
'Delusional episodes'
The inquest heard he was supposed to receive injections of an anti-psychotic drug once every four weeks but this did not always happen because Mersey Care NHS staff had difficulties accessing his flat.
Scott also missed appointments at Moss House community mental health facility in Garston.
Scott had been using drugs and alcohol from the age of 13 and was diagnosed as paranoid schizophrenic at 19.
He had been sectioned twice under the Mental Health Act and had, the court heard, suffered delusional episodes about his parents in which he thought they were trying to harm him.
Eight days before the killings, Scott had called at Moss House to get an injection but there was no staff member available to administer it.
A psychiatric nurse later called at his home to give him the injection, but there was no answer.
His sisters Colette McCormack, 42, and Christine Scott, 41, demanded a full inquest after learning their parents' deaths were the fourth in a pattern of similar incidents involving the NHS in the Merseyside area.
The family said it will not be taking any further legal action following the verdict.