Drinks firm founder John Halewood dies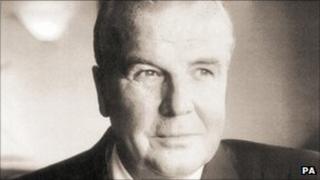 Tributes have been paid to drinks entrepreneur John Halewood, who died at the weekend.
Mr Halewood founded of one of Britain's biggest independent drinks firms, Huyton-based Halewood International.
The company manufactures and distributes alcoholic drinks including Lambrini, Lamb's Navy Rum, Tsingtao Chinese Beer and Red Square vodka.
The 64-year-old, from Wallasey, is understood to have died in his sleep at his Cheshire home on Saturday.
Andy Smallman, the company's managing director, said: "At this time all our thoughts are with his family and friends to whom we have sent our heartfelt condolences.
"For over 30 years John was the inspirational and entrepreneurial force behind the Halewood International group.
"I am sure that I speak for all of his colleagues when I say that he will be greatly missed."
Mr Halewood set up the company, then known as Halewood Vintners, with his mother Eileen in 1978.
The company now has a turnover of about £250 million and employs more than 1,500 people worldwide.
Mr Halewood was also passionate about horse racing and owned Amberleigh House, the winner of the 2004 Grand National.
The horse was trained by the legendary Ginger McCain, who died last month.