E-fit of dead runner released by Cheshire police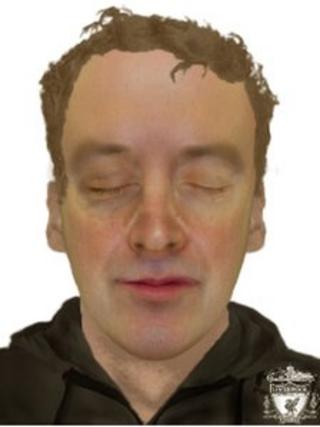 Police hoping to trace the family of a man who died after collapsing in Cheshire have released an e-fit image of him.
The man, who is believed to be a runner in his 40s, was found in Ravenscar, Helsby, by a walker at 08:15 GMT on 2 November.
Police said that he died two days later in hospital.
He is 6ft (1.9m) tall, 12-13 stone (76-82kg) with brown hair, a tattoo of a bulldog and a chain on his right arm.
He was wearing a red hat and was dressed in a hooded Adidas black jacket with white stripes and a Carlsberg logo on the rear.
He also had on dark blue tracksuit bottoms with three white stripes, and Adidas white trainers with three blue stripes.
Cheshire Constabulary has asked anyone with any information to contact them.