Anger at scrapping of Liverpool Coastguard station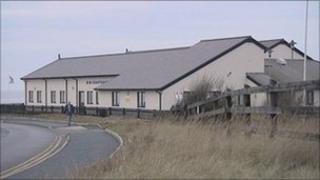 Union officials have condemned the decision to close Liverpool Coastguard station, after the government announced its revised cuts plan for the service.
Several UK coastguard centres earmarked for closure were given a reprieve on Tuesday but Liverpool was named among eight that will shut.
Shipping minister Mike Penning said the station at Crosby would remain as an operational hub to train volunteers.
But the Public and Commercial Services union said the plans were vague.
Paul Kirby, PCS rep at Liverpool Coastguard, said: "We are very angry, we are going to fight as there are still two years to go."
He said a consultation following the original announcement of the closure plans had been a "waste of time".
"We don't understand what the government means when it says the station will be a coastal operational hub," he added.
Mr Kirby claimed the House of Commons had been misled when Mr Penning said there was an overlap between the work of Liverpool Coastguard and Anglesey, saying that "never happened".
Mr Kirby also said that full-time coastguards were being replaced by volunteers and the loss of local knowledge with the closure of the station will put lives at risk.
Campaigners wanted to convert Liverpool station into new national search and rescue centre arguing it would have been a cheaper option than the government's plans for a new purpose-built station.
'Cut too far'
Sefton Central Labour MP Bill Esterson demanded to know in the Commons why the government had rejected that plan.
He added: "Despite the best advice of the experts this Tory-Lib Dem government is intent on closing the station down.
"This closure is a cut too far. It is another attack on vital emergency services and it will directly put lives at risk here on the coast of Sefton and along the coastline of Merseyside."
Mr Penning said: "The rescue facilities in the Liverpool area will be enhanced, we will utilise the buildings we have so we will not rent new buildings for the sake of it, we will have more trainers, more enhanced staff and the volunteers will have a much better service for the public to rely on."