Southport deaths: Police continue to question lodger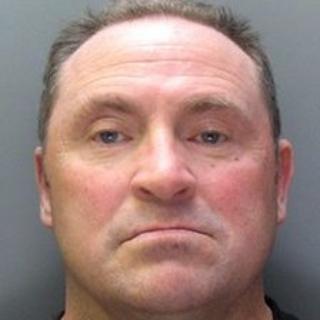 Detectives investigating the death of a mother and daughter at a house on Merseyside are continuing to question a man on suspicion of murder.
Barry Morrow, 51, was a lodger at the house in Southport where the bodies of Angela Holgate, 54, and Alice Huyton, 75, were found last Saturday.
Mr Morrow, from the town, went missing after the bodies were discovered.
He was thought to have travelled to either France or Spain and a Europe-wide search was mounted for him.
Post-mortem tests showed that Ms Holgate and Mrs Huyton had died of asphyxiation. They all also indicated Ms Holgate had died some time before her mother.