Lodger charged with Southport double murder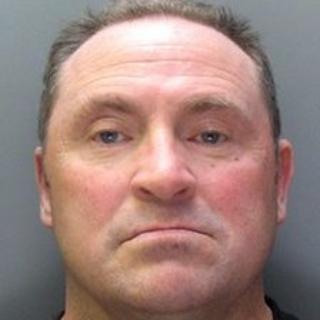 A man has been charged with the murders of his landlady and her mother.
The bodies of Angela Holgate, 54, and 75-year-old Alice Huyton were discovered at Mrs Holgate's home near Southport, Merseyside, on 3 December.
Post-mortem examination results showed that Ms Holgate and Mrs Huyton had died of asphyxiation and that Ms Holgate had died some time before her mother.
Barry Morrow, 51, of Fairhaven Road, Southport, will appear at South Sefton Magistrates' Court on Monday.
Officers were called to Ms Holgate's home at about 17:45 GMT on 3 December after a relative found the bodies of the mother and daughter.
'Bewildered and devastated'
Mrs Huyton had been married to her husband Jim for 55 years and Ms Holgate was their only daughter.
Mrs Huyton's son John - brother to Ms Holgate - said the family was "bewildered and devastated at the loss of two very special people".
"Both Alice and Angela were very popular and led active lives and had many friends," he said.
"They meant so much in the eyes of different family members and held the roles of great-grandmother, grandmother, mother, wife, aunty, sister and sister-in-law.
"The sad loss has had a severe impact on the whole family."
Mrs Huyton had been last seen on 2 December when she left her home in Southport to visit her daughter.
Avon lady Ms Holgate, a divorced mother of two adult daughters, had been ill and had not been seen out of the house for the previous week.
Neighbours described Ms Holgate, who had lived in her home for 20 years, as a "lovely, quiet woman".