KLM scraps Liverpool John Lennon Airport services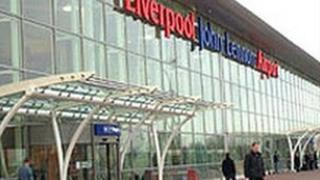 Dutch airline KLM is to cut its services to Liverpool John Lennon Airport (JLA), two years after it restored its connection to the airport.
The airline blamed the continued economic downturn for the end of its three times daily schedule.
Airport bosses said there was still a strong case for Liverpool feeding into a hub airport.
KLM returned to the airport 70 years after World War II ended its Liverpool link.
The service will end on 25 March 2012.
'Very disappointed'
KLM's UK General Manager Henri Hourcade said: "We launched Liverpool in 2009, at a time of economic uncertainty, when many airlines were reducing their networks - especially out of the regions- and cutting capacity.
"We went against the grain and had encouraging results for the first two years, connecting Liverpool with over 150 destinations around the world.
"However, the continued economic downturn has meant that as a company we have had to make some tough decisions across our global network and unfortunately Liverpool is a casualty of that process."
JLA owner Peel Airports said it would be making every effort to replace the service, stating that there "remains a strong case for a service from Liverpool feeding into a hub airport to offer onward global connections".
It said passengers can still travel to Amsterdam Schiphol with Easyjet.
Craig Richmond, CEO of Peel Airports, said: "We are naturally very disappointed that KLM have taken this decision, however we understand the challenging economic conditions that they and many others in the aviation industry currently operate in.
"This service has also been important for the Liverpool city region, opening up global connectivity for travel to and from the region and it is for this reason that we will pursue all alternatives as we look for a replacement service to a hub airport."
The Air France KLM Group said it still sees its regional network, composed of 23 airports in the UK, "as an asset for the future".