Family of Cerri Gore back blood poisoning campaign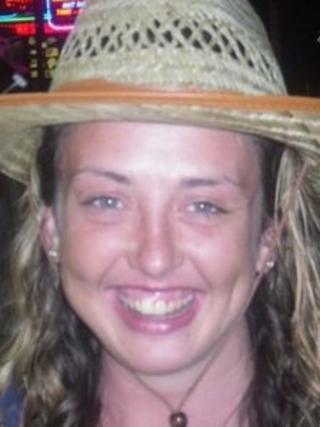 A Liverpool family is backing a campaign to class blood poisoning - or sepsis - as a medical emergency after the death of their relative.
Cerri Gore, 20, from Wavertree, died after an operation at the Royal Liverpool Hospital to remove an abscess led to the infection and sepsis.
Her brother Carl is working with the UK Sepsis Trust to urge the government to make sepsis a clinical priority.
The hospital has apologised to the Gore family following Cerri's death in 2010.
It said changes had been made and extra training given to staff.
'Seeing confusion'
Sepsis, previously known as septicaemia, is blood poisoning which occurs following an infection.
The UK Sepsis Trust believes spotting symptoms early will save 10,000 of the 37,000 deaths caused each year by sepsis, saving £170m from the annual NHS budget.
Mr Gore said: "It would just be great to make people aware of the symptoms, you know vomiting and stomach cramps, and an early diagnosis is crucial.
"Sepsis can occur in many ways, and we've seen in our Cerri, and the day after, when she had been in hospital for over 36 hours, we started seeing confusion then, and I was saying to doctors this isn't like Cerri, what's the problem?
"It was 20 hours after that that a doctor had seen that Cerri was really deteriorating and they decided to give her the IV antibiotics.
"We have been told by a couple of doctors, and we've had a couple of reports that say if Cerri would have survived, if she would have been given the IV antibiotics within one to four hours when the tests came back, Cerri would have been here to tell the story herself."
'Fell short'
Diane Wake, director of nursing and operations at the Royal Liverpool Hospital, said: "We have thoroughly investigated the care and treatment given to Cerri and have met her family on several occasions to share and talk them through the results of this investigation.
"Some aspects of Cerri's care fell short of our usual high standards and because of this, we have said sorry to Cerri's family both in person and in writing.
"We recognised that we needed to make some improvements and have implemented changes and additional training.
"We would like to once again pass on our sincerest sympathy and condolences to Cerri's family at what continues to be a difficult time for them."
The UK Sepsis Trust has set up an e-petition which has already been signed by more than 1,200 people.