Hairdresser Peter Collinge receives New Year Honour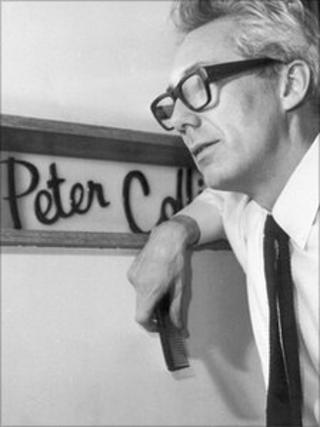 A Liverpool hairdresser who founded a company that has trained thousands of stylists has been appointed OBE in the New Year Honours.
Peter Collinge, 84, began hairdressing on Richmond Street in 1942 and opened his first salon 10 years later.
He established a training programme for North West stylists in the 1970s, and later handed the business over to his children Andrew, Sarah and Liz.
Ex-Liverpool Labour party leader Gideon Ben-Tovim has also become an OBE.
Mr Collinge, who now lives in Wirral, said: "It was a great surprise and a great honour to hear that I would be receiving an award."
He remains chairman of the company, now called Andrew Collinge Hairdressing after his son, who is also a well-known stylist.
'Can't buy on internet'
They have salons and barbers in Liverpool, Manchester, Chester and Lancashire, including two training salons where about 100 new stylists serve apprenticeships each year.
"[The award is a] credit to our company and the many young hairdressers we have trained over the years," Mr Collinge said.
"Things are changing so much for businesses out there, but a haircut will always be a haircut. It's something you can't buy on the internet.
"It's a good, strong trade, and my family is proud to have trained so many young people."
Others from the area appointed OBE include Denise Coates from Cheshire, founder of bet365 online gambling and Karen Gallagher, who runs the Merseyside Dance Initiative.
The chief executive officer of Cammell Laird, John Raymond Syvret, has also been honoured for his services to the maritime industry.