Eton chance on offer to disadvantaged boy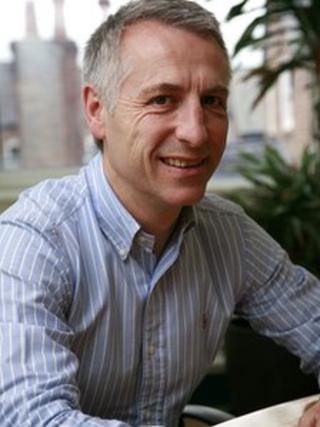 The head of a Liverpool housing association is offering to fund a boy's place at one of the most exclusive schools in the country, Eton College.
John Denny is set to pay £30,000 for someone from one of the poorest estates in Merseyside or Cheshire to study at the Windsor school, which counts Prime Minister David Cameron among its former pupils.
The Cosmopolitan Housing boss wants to use a slice of the company's profits to help a young person from one of the estates he has homes in areas such as Toxteth, Dingle, Blacon or Lache.
"On the estates where we are working, there is a space for real aspiration," he said.
"Nothing should be denied to people on our estates. But if I mentioned Eton to people in Blacon, for example, then they would look at me as if I had fallen off the planet.
"That is our aspiration, to go right to the top and to the most elitist school, and really make a difference to one person's life."
Eton headmaster Tony Little said the school would be very happy to consider the proposition.
'Titles and aristocrats'
"If a young man, it doesn't matter where he is from, has that light in the eyes, we can give him quite a lot, and he can give us a lot too," he said.
The independent school, which has educated boys for nearly six centuries, was also attended by Prince William and Prince Harry.
Mr Little said it operated successful scholarship and bursary schemes and already had about 190 boys who were funded in this way.
"In the public eye people assume that Eton is full of titles and aristocrats, but it is rather more mixed than that," he said.
"Irrespective of money, from any scheme whether from Windsor or Liverpool, there are a number of qualities which a boy will need to thrive and be happy here.
"There are three guiding principles when we look at any boy. Firstly, they have to be able to cope academically or it would be too miserable for them for words.
"Secondly, they have to have something else to bring to the party, be it that he excels in sport or music for example, which means he can connect with like-minded people quickly.
"Thirdly, they have to have a resilience of character to be in a residential environment like this, and it doesn't suit everybody."
Mr Denny, the son of a painter and decorator, puts his own personal success down to hard work.
'Bit unfair'
He went to a comprehensive school in Warrington before completing a four-year apprenticeship in steel works, before studying for a degree in environmental studies at Sheffield University.
He got a job in a housing association in his mid-20s and worked his way through the ranks to chief executive.
He is now working with Dr Martin Carey, chief executive of Hope Business Gateway and Urban Hope, who will work with Eton to find a suitable candidate for the place.
"We need to work with some of the schools in the areas that we are targeting," he said.
"Then we need to look closely in terms of their aspirations and their family's aspirations, their academic ability, and to make sure we are definitely involving families and children that would not have that opportunity if it wasn't for the scheme."
But would everyone from one of the estates in question welcome the help?
Libby Balshaw, 39, a mum from Dingle, said: "I suppose it's a good thing, it's giving something to work hard for but with other children left out it's a bit unfair really.
"I'd love one of my children to go as far as they could.
"I think there is a lot of other important issues the money could be spent on, but at the end of the day child education is important as well.
"My children have illnesses and I'm trying to find a school which can accommodate their condition and it's impossible.
"Some of the money could go into helping families like us with children with problems."
One woman, who preferred not to be named, said: "Why do it just for one person? There's a lot of kids round here that could do better, I don't think its fair.
"If you give it to one boy you will get other kids questioning why not me?
"It should be for youth clubs or something like that, not just for one boy."
Mr Denny is due to meet Mr Little next month to discuss the proposition.
He said he also planned to find an equivalent school for girls.