Anne Marie Foy: Cigarette 'links murder accused'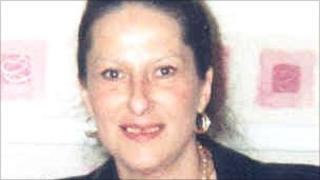 DNA found on a cigarette butt led to a taxi driver being charged with murdering a woman five years after her death, a court has heard.
The body of Anne Marie Foy, 46, was found in undergrowth near Liverpool city centre in September 2005.
David Butler, 65, of Albert Grove, Wavertree, denies murdering Ms Foy, who worked as a sex worker.
Liverpool Crown Court heard the cigarette was found after a burglary at his mother's house in 1998.
Nigel Power QC, prosecuting, said cold case review detectives later found DNA taken from Miss Foy's nail clippings matched that found on the cigarette.
'Distinctive taxi'
Mr Butler was subsequently arrested and a full DNA profile was taken.
The court heard that the scientist who conducted the review found that the DNA match was the only match against "more than five million profiles" on the national DNA database.
Michael Wolkind QC, defending, said the findings were not done to the "high standards" of the forensic regulator and he would call scientists who would refute the evidence.
He said: "He (the defendant) never met Anne Marie.
"The idea that he violently attacked her is beyond belief, and unsafe science cannot change that fact."
Mr Power told the jury CCTV footage showed a "distinctive and striped" taxi known to have been driven by Mr Butler, near the murder scene around the time that Miss Foy died.
Following his arrest, Mr Butler also admitted using sex workers, Mr Power said.
The court was told Miss Foy, a drug addict, had "gained a reputation" as someone who would sometimes try to steal from her "punters".
Mr Power said: "It may be that it was that which caused someone to kill her."
'Flabbergasted'
The jury heard how Miss Foy had told friends that in September 2005 she stole around £300 from one customer who was a taxi driver "who had assaulted and threatened her in revenge".
Her body was found with a discarded condom between her legs, which Mr Power said was "placed there by the murderer in an attempt to cast blame on someone else".
The court heard that Miss Foy had a "very large number" of injuries to her head, neck and body, consistent with blunt force trauma, "probably the result of repeated punches" and some of which may have been inflicted with a large tree branch.
The branch was found nearby and had traces of her blood and hair on it.
When interviewed by police, Mr Butler, who suffers from chronic bronchitis, said he would have been "physically incapable" of struggling with and dragging a woman due to the state of his health.
He told police: "I just want to reiterate that what's gone on is wrong, and I will say to the day I die that I did not do this. I'm flabbergasted by it all."
The trial continues on Monday.