Liverpool could pay back cruise liner terminal grant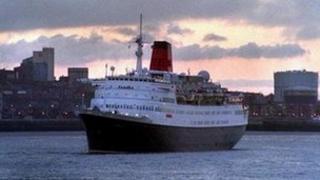 There are "persuasive arguments" for Liverpool to pay back a majority of its £9m in government grants if the city makes changes to its cruise liner terminal use, the government has said.
The council wants cruises to start and end in the city. Currently it is restricted to cruise-stop offs only.
Public funding for the terminal was conditional on it not competing with other UK ports, including Southampton.
The terminal received £9m from the government and £8.6m from Europe.
The Pier Head terminal opened to visiting cruise ships in 2007.
The Department for Transport has been running a consultation on the impact that a change in use would have on other ports.
Turnaround cruises from Liverpool currently operate from a base in Langton Dock in the north of the city.
In a written statement Mike Penning, Under-Secretary of State for Transport, set out the government's position.