Warrington Erasteel factory expansion plans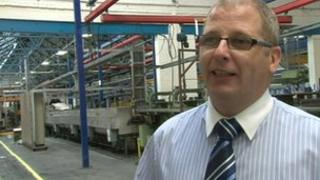 A Warrington company has announced a £2m expansion plan.
Erasteel, which makes industrial wiring, has doubled its workforce since 2009 and hopes to create more jobs by 2013.
Managing Director Ashley Baker said the firm's European links have kept it going in recent years.
He said: "In 2009, when we had the depression, if we weren't part of our French parent company we wouldn't be here."
He added: "We have now doubled our shop floor work force and have expanded from 33 to around 84 people.
"It gives us a good feeling to be expanding in a manufacturing area especially in the north west, but most of all in the UK.
"Considering that 90% of our product is exported that is also a big plus for this company."
The company which has bases across the world including France, USA, Japan and Germany produces steel and powder products.