Anne Marie Foy: Taxi driver David Butler cleared of murder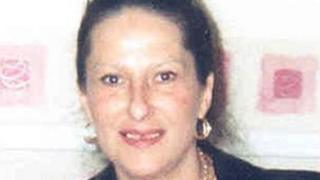 A retired Liverpool taxi driver has been cleared of the murder of a woman in the city six years ago.
David Butler, 65, had been linked to the death of prostitute Anne Marie Foy, 46, through DNA evidence but denied any part in her death.
Ms Foy, a mother of four, was beaten with a tree branch and strangled before being left in bushes near to Liverpool city centre in September 2005.
Mr Butler was cleared of murder after a month long trial.
The jury at Liverpool Crown Court had deliberated for 11 hours.
The trial judge Sir Geoffrey Grigson thanked the jurors for the "obvious care and consideration" they had given the case before returning the not guilty verdict.
Ms Foy's family, who made no comment after the trial, had previously said they did not want their mother remembered as "a common prostitute" and described her as "a good soul".