Liverpool Summer Pops concert schedule scaled back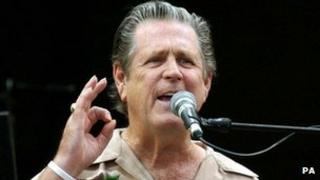 An annual series of summer concerts held at Liverpool's Echo Arena have been scaled back by a lack of artist availability and the economic climate.
Liverpool Summer Pops promoter Chas Cole said the London Olympics impacted on "general availability" for 2012 and "it's not a good risk" to put on shows.
The concerts, which did number around 20 annually, have included Paul Simon and Brian Wilson.
Mr Cole said it is too soon to say how many shows will be put on this year.
The annual summer event began in its current form in 2001 and, for several years, performances were held in a big top-style tent.
'Big-top return'
The concerts had their roots in a series of temporary-tented performances held by the Royal Liverpool Philharmonic Orchestra in the mid-1990s, when their Philharmonic Hall venue was being refurbished.
Mr Cole said: "The shows that we can do will either go in to the Echo Arena, the Philharmonic Hall or the Empire Theatre, depending on the show.
"Looking to the future for 2013 we'll see how it goes and for 2014 I've thought about bringing the big top back to give people something a little bit different. All I ever get asked for is the big top.
"The obvious place to put it would be somewhere in Sefton Park, but there would need to be some public consultation before we do that."