Grime artist Kasst back in studio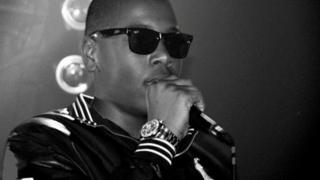 Liverpool grime artist Kasst is back in the studio following his success at the Mobo UnSung competition.
The teenager from Toxteth is recording new material after making it to the regional finals of the national competition in February.
The 15-year-old was also featured in the BBC Radio 1Xtra documentary 'It's Grime up North' in 2011.
Kasst, who's real name is Isaac Hill, said he is looking to take his music beyond Liverpool.
Made a mix-tape
He said: "I want to do good for my family, and get out of the area, so I'm going to push my music as much as I can.
"I've loved grime from a young age. When I was ten, everyone was into grime. It was the new thing out then.
"When I first started recording, it was in my older brother's mates'. I produced a mix-tape called '12 Year Old Boy'."
Kasst joined record label Cloud Ten in 2009 and recorded at Parr Street studios.
He said: "I've been working with Liverpool artists around the scene, and I've been recording new tunes in my new home studio.
"I've also been going to seminars in Liverpool and London where they have been telling us to keep pushing and pushing our music, so every time I bring out a new tune, I'm going to keep emailing it out to people."