Manicures 'not a luxury' in Liverpool as nail bars thrive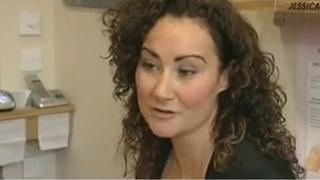 Liverpool may be feeling the pinch in the economic slowdown, but women in the city are refusing to cut back on one luxury - manicures.
It appears the nail bar business is booming with 24 such salons in the Allerton area alone.
Professionals say the treatments, which cost about £20 a visit, are becoming "essentials" and are no longer considered "luxuries".
Nail technician Lesley Welsh, who works at The Spa in Rose Lane, Allerton, where there are six nail bars on one street, said: "It is a top priority that shows in our bookings.
"Looking good is a real priority these days."
One customer, Denise Evans, who works in local government, said she never goes without a manicure.
"We've had three years of wage freezes and this is my treat," she said.
"I'm not giving it up for anybody - no way."
As treatments have become more popular, there has also been an increase in people training to work in the industry.
Liverpool Community College has seen applications for its nail technician courses more than double in recent years.
'Feel-good factor'
Gill Williams, head of section at the college, said: "Looking good and feeling good is important to people.
"I think there is an increase in health and beauty and appearance.
"Getting your nails done is not just a luxury now, it's a necessity and it's part of people's everyday routine."
Demand for the college beauty courses featuring nail technology is so high that the college has started two courses focusing solely on nail services.
Ms Williams added: "Students were telling us they just wanted to study nail technology because that's what they wanted to do as a career.
"We have 90 students currently studying nail services. Sixty are full-time funded places and 30 are income generated which means they pay in full for their course and all their equipment.
"We also work with Steiner the cruise liner, who come in every year and work with the students and many go on to work on the cruises.
"People love having their nails done. It looks great and it gives you a real feel-good factor."