Warren Bradley fined for perjury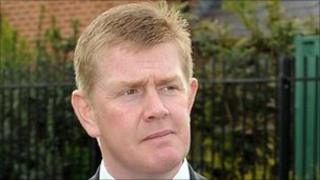 The former Liberal Democrat leader of Liverpool City Council has been fined £1,000 for perjury.
Warren Bradley, 45, of Woodsorrel Road, Wavertree, stepped down as leader of the city's Liberal Democrats last April over electoral fraud claims.
He admitted the charge at Liverpool Magistrates Court.
Bradley, who is no longer a Liberal Democrat, was charged under Section 5 of the Perjury Act which relates to false statutory declarations.
The court heard Bradley signed his son Daniel's form to stand in last year's elections, although Daniel was not present and had not yet signed the form himself.
Warren Bradley was suspended from the Liberal Democrats in April 2011 and was later "permanently excluded" for breaking party rules by standing as an independent.
The Lib Dems lost control of Liverpool City Council to Labour in 2010.