Surgeon murder: Three boys held over Hale Village death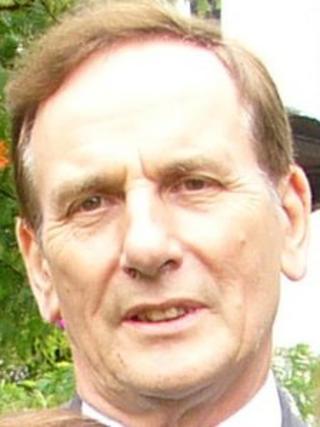 Three teenagers are being questioned over the murder of a surgeon outside his Cheshire home.
Anthony Owen, 68, was found lying injured next to his white Honda Civic car in Hale Road, Hale Village, at 22:20 GMT on 11 March.
He was taken to hospital with serious head injuries but died six days later.
Cheshire Police said three boys, aged 14, 16 and 17, all from Widnes, were arrested on Tuesday and remain in police custody.
Mr Owen was a consultant general surgeon, whose expertise included breast cancer and keyhole surgery.
Police were alerted by a passing motorist in the village near Liverpool John Lennon Airport.
He told detectives he had seen three males on two bikes shortly before he found Mr Owen.
Moral values
Police said two of the males rode BMX bikes, with the third person balanced on the back of one of the bikes.
Detectives ruled out the possibility that Mr Owen had been hit by a car, but said they were still investigating what happened.
Mr Owen's family said in a statement: "The family are deeply shocked and devastated at the death of Anthony and the manner of his passing.
"We remember him as a man deeply committed to his family and his profession.
"He was one with high moral values and exacting standards who demanded the best of himself and of others around him.
"Anthony had many friends who he supported and helped and he will be sadly missed."