Lifeboat museum may have to close in rent row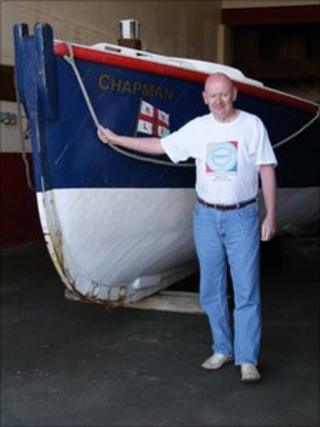 A Wirral museum may be forced to close in a row over rent.
Hoylake Lifeboat Museum opened last year in the village's former lifeboat station, after building owners Hylgar Properties agreed to a lease.
Trustees of the museum said they were initially asked to pay £400 a month in rent, but almost a year on they have still not agreed terms of a lease.
They said Hylgar is now asking for £950 a month, a sum it cannot afford to pay. Hylgar Properties declined to comment.
John Parr, from Caldy, was behind the campaign to open the museum in Hoylake.
He said the museum could be forced to move out of the building within weeks if the rental terms cannot be agreed.
The museum houses two historic lifeboats - the 1901 Hilbre Island lifeboat and the Thomas Corbett, built in 1948.
'Amicable agreement'
Mr Parr said trustees had needed to put all development of the museum on hold until its future could be secured.
He said Hylgar Properties had agreed to consider selling the property to the trustees, but a sale price had not been put forward.
He said: "The wish of the trustees is to still reach an amicable agreement with our landlord.
"If a viable lease is not available, the museum trustees would hope that a reasonable purchase price would be offered. This would then give us an opportunity to see if we could raise the funds.
"This is clearly a very worrying and uncertain time for the museum. We have a very viable operation and had hoped to have our cafeteria open to the public by now.
"We would wish to continue as a museum elsewhere, but this would be an immense challenge. We would have no home for our unique collection of historic lifeboats and local history."
The museum trustees were holding a public meeting on Friday evening to discuss the issue.