Woman saved from treacherous mud off Waterloo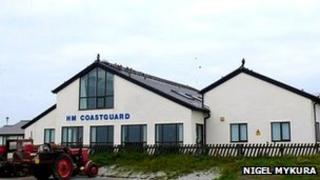 A 70-year-old woman had to be rescued by coastguards and lifeguards when she got trapped in mud up to her waist.
The woman had been shouting for help to dog walkers and people on the beach in Seaforth, Merseyside, when RNLI lifeguards spotted her at 16:00 BST.
Coastguards who specialise in mud rescues were summoned. She was pulled free and was treated for shock and exhaustion.
The woman was fortunate to get trapped at low tide, said the coastguards.
"If it had happened when the tide was coming in, it could have been a different story," a Liverpool Coastguard spokesman said.
Coastguards believe recent heavy rain created an area of treacherous mud the size of four car park spaces in an area that is normally soft sand, 200m (656 ft) north of Seaforth docks.