Shooting in Stockbridge Village injures teenager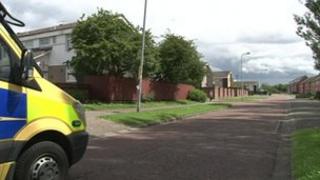 A youth of 17 has been shot in the leg in Liverpool.
Police were called at about 00:10 BST to reports that shots had been fired in the Waterpark Drive area of Stockbridge Village.
Shortly afterwards an ambulance was called to Marled Hey to treat the youth for a gunshot wound to his leg.
Officers have been in the area and are trying to establish where the shooting took place and are keeping an open mind about the motive.