Horticultural firm relocates to Ellesmere Port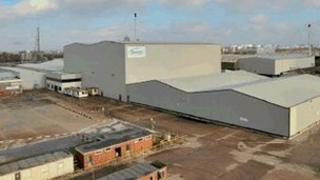 A horticultural company is relocating to Ellesmere Port in Cheshire creating up to 250 jobs over the next five years.
William Sinclair, which is currently based in Lincoln, is moving its national headquarters to a 41-acre site on New Bridge Road in the town.
Finance director Peter Williams said the site close to the M53 had the "right facilities" for expansion.
The relocation will be phased in over five years, starting in October.
The site is being bought from Morley Estates for £4.75m.
The announcement follows news that Ellesmere Port's Vauxhall plant is to recruit 700 staff after winning the contract to build the new Astra model and Jaguar Land Rover is also creating 300 jobs at a new parts warehouse.