Residents object to Sefton Park alcohol rehab centre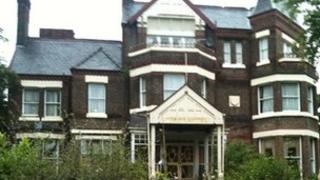 Plans to open an alcoholic rehabilitation centre near Sefton Park in Liverpool will increase anti-social behaviour, local residents have said.
Transforming Choice, a non-profit organisation, wants to use the former Solna Hotel in Croxteth Drive to provide residential care.
Resident Richard Dodd said it would have a "negative impact" on the area.
Transforming Choice Manager Carol Hamlett said: "It is a place where people can get well."
Mr Dodd added: "We have a hostel just round the corner and we've had all sorts of incidents of anti-social behaviour.
"It will impact on runners, dog walkers and local girls' schools who use the park for physical exercise and nature walks.
"It will become a centre which could introduce quite severe anti-social behaviour problems."
'Falling over drunk'
Former Lord Mayor of Liverpool Frank Doran said residents were angered at the plan.
The former hotel has been vacant for more than 12 months and proposed plans would provide care for 24 residents with additional sessions for day visitors.
Ms Hamlett said: "I think residents think people are going to be loitering on the front, falling over drunk and damaging property. This isn't going to be like that at all.
"I'm really disappointed that people don't understand what we are trying to do here."
The application is open to public consultation until next Tuesday, 4 September.