Police seek Birkenhead man missing after heart surgery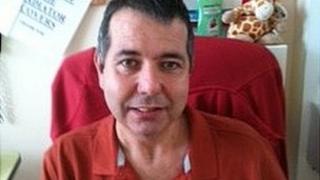 A Merseyside man is being sought by police after he walked out of hospital while recovering from major heart surgery.
Andrew Gardner, 49, was last seen on his ward at Clatterbridge Hospital in Wirral on Friday morning.
A Merseyside Police spokeswoman said he was "very vulnerable" due to the surgery.
She said he was believed to be going to his Birkenhead home and was "confused due to a previous head injury".
She said Mr Gardner was "6ft 2in tall, with a large, stocky build and short, closely cropped dark grey hair".
She added that when he was last seen, he was wearing a blue short sleeve polo shirt, navy blue trousers and was using a walking stick.
Anyone who sees Mr Gardner has been asked to contact Merseyside Police.