Birkenhead heritage trams suspended over safety fears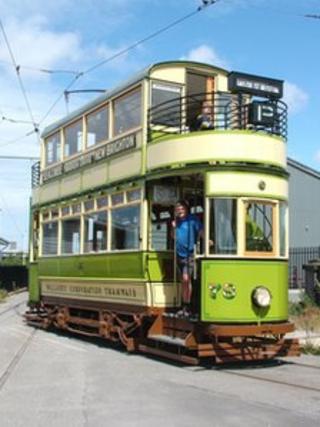 Heritage trams have been suspended in Wirral because of fears over safety.
Trams dating back to as far as 1901 run from Woodside ferry terminal to the Wirral Transport Museum in Birkenhead.
Wirral Borough Council said an internal safety audit was carried out to ensure the service complied with regulations governing tram operators.
Concerns were raised and auditors recommended that no trams should operate while they were being investigated.
A working group is being set up to review the trams' management system.
Birkenhead was the first place in Europe to adopt a street tramway, with the first one opening in the town on 30 August 1860.
The original street tram took passengers from Woodside to Birkenhead Park.