University of Liverpool labs opened by Sir Paul Nurse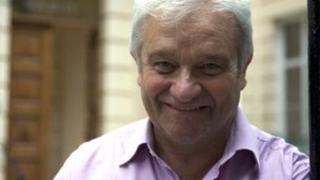 Nobel Prize winner Sir Paul Nurse has unveiled the University of Liverpool's new £23m teaching laboratories.
The labs, which will accommodate 1,000 students, were opened by Sir Paul, who received the Nobel Prize for Physiology or Medicine in 2002.
He said the facility was "an exciting development for students".
The university said the labs had been designed to bring together a variety of different science disciplines under the same roof.
The Central Teaching Laboratories (CTL) includes a radiation laboratory, mechanics laboratory and an optics and electronics laboratory.
Built around a central atrium, the facility has seven laboratories and can accommodate 1,000 students.
It includes £5.6m laboratory equipment, designed to support new teaching modules and various degree programmes such as physics, earth sciences, chemistry and archaeology.
The University's Vice-Chancellor, Sir Howard Newby, said: "The university has invested significantly in facilities as part of its commitment to providing world-class student experience and research facilities.
"The CTL will ensure that Liverpool's teaching provision in the physical sciences is first-rate and will meet the future needs of the next generation of scientists in this country."