Liverpool to host International Festival of Business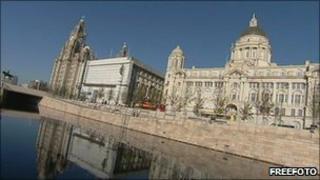 Liverpool is to host the International Festival of Business next year, it has been announced.
Organisers have said it could attract 250,000 people from across the world to the city over the 61 days of the event.
The event, which has been endorsed by the Prime Minister, is a key part of the UK government's strategy to double UK export growth by 2020.
Mayor of Liverpool Joe Anderson said it would provide opportunities for firms to make international contacts.
"The festival will attract international business leaders, entrepreneurs, innovators, investors and policy makers and act as a launch pad for commercial success by providing opportunities for companies of all sizes to engage with new networks and make global deals," he said.
Speaking about the event last month, David Cameron said: "We are in a global race. There is no more important a time to bring together international business to promote innovation and knowledge sharing to increase growth exports and prosperity."
The event, due to take place in June and July 2014, is being launched at London's Queen Elizabeth ll Conference Centre.