Sefton youth offending team told to improve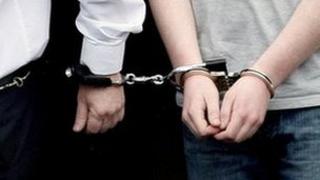 The team responsible for tackling youth crime on North Merseyside still needs to improve - four years after a damning report said it needed to change.
A joint inspection of Sefton Youth Offending Team (YOT) found its work to reduce reoffending was unsatisfactory.
It comes after an inspection in 2009 labelled it very disappointing and in need of drastic improvement.
Sefton Council, which runs the service, said it had "embarked on a robust and thorough improvement plan".
Despite the criticism, the Chief Inspector of Probation Liz Calderbank said the team had made some significant progress.
'Positive elements'
In the report, carried out by HM Inspectorate of Probation with colleagues from the criminal justice, social care, education and health inspectorates, Ms Calderbank said inspectors found that the work done to ensure sentences were served, was good.
She said: "Although some significant improvements had been made, particularly in relation to the delivery of interventions and engagement with children, further work was required in a number of critical areas.
"The YOT Management Board had recognised that their effectiveness had declined and work was already in hand to reverse this."
She added that the quality of joint operational work with children's social care services needed to improve.
A spokesman for Sefton Council said: "Reports like these are very important in identifying ways of monitoring and improving our service.
"We accept many of the findings in the report and have already embarked on a robust and thorough improvement plan with our key stakeholders, partners and the Youth Justice Board.
"While the report is critical of certain areas of the service, there are some positives elements and we will strive to make improvements as swiftly as possible."
Youth offending teams work with young people who get into trouble with the law.
They consider the background of a young person and try to help them stay away from crime.