Christie O'Connor charged with murder of Wayne Basnett in Cheshire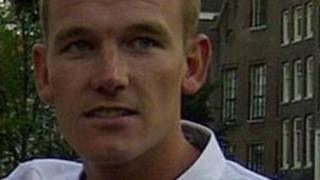 A man has been charged with the murder of a man who was shot in the head in a Cheshire village in 2010.
Christie O'Connor, 28, of Hale in Halton, is accused of killing Wayne Basnett, 30, of Hough Green, in Pepper Street, Hale, in December 2010.
Michael Derek Eves, 24, from Halewood in Liverpool, was acquitted of Mr Basnett's murder on 7 March.
Mr O'Connor was remanded in custody at Runcorn Magistrates' Court on Wednesday.
He is due appear at Chester Crown Court on Friday.