Wayne Basnett shooting: Case dropped against Christie O'Connor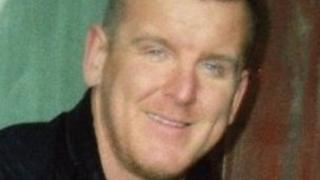 The case has been dropped against a man charged with the murder of another man who was shot in the head in a Cheshire village.
Christie O'Connor, 28, of Hale was accused of killing Wayne Basnett, 30, of Hough Green, in Pepper Street, Hale in December 2010.
A court official said "the case was discontinued by the prosecution".
Michael Derek Eves, 24, from Halewood in Liverpool, was acquitted of Mr Basnett's murder earlier this month.
A spokesman for the Crown Prosecution Service said: "The case was withdrawn today at Chester Crown Court as there was insufficient evidence to provide a realistic prospect of conviction."